A Fashion-Inspired Oasis In The Bronx
There's just something special about eating outdoors. The grill, the open air and the best food you'll have all year. But there's more. The only thing better than enjoying an expertly cooked meal outside is enjoying it in a space specially crafted to provide the ultimate in comfort with a look that reflects your personal style.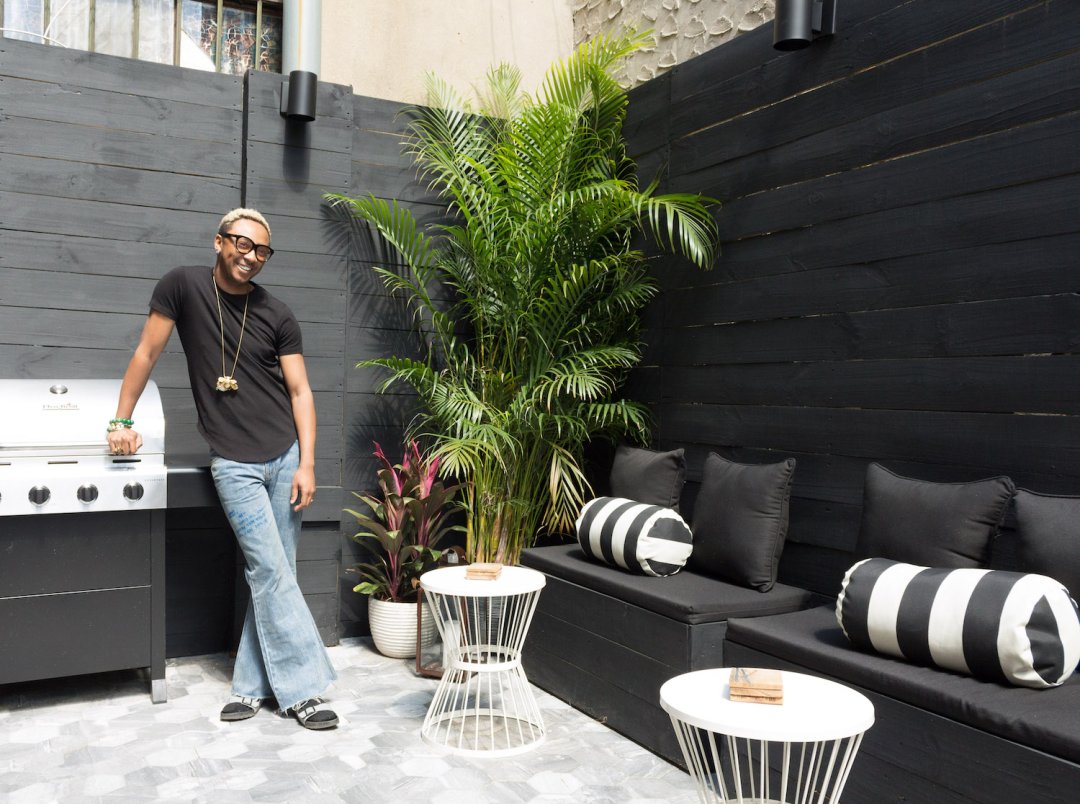 In this project with LOWE'S, we thought of every detail to create the perfect outdoor dining space for fashion designer and boutique owner, Jerome LaMaar. The designer, who is known for creating fashion and accessories for Beyoncé, Rihanna and Missy Elliott, has a particular fashion sense – a blend of Bronx street style with a curated luxury gained from his background at Baby Phat. The project took us on a journey through LaMaar's style, identifying pieces from LOWE'S that express this style monk's South Bronx Luxe aesthetic.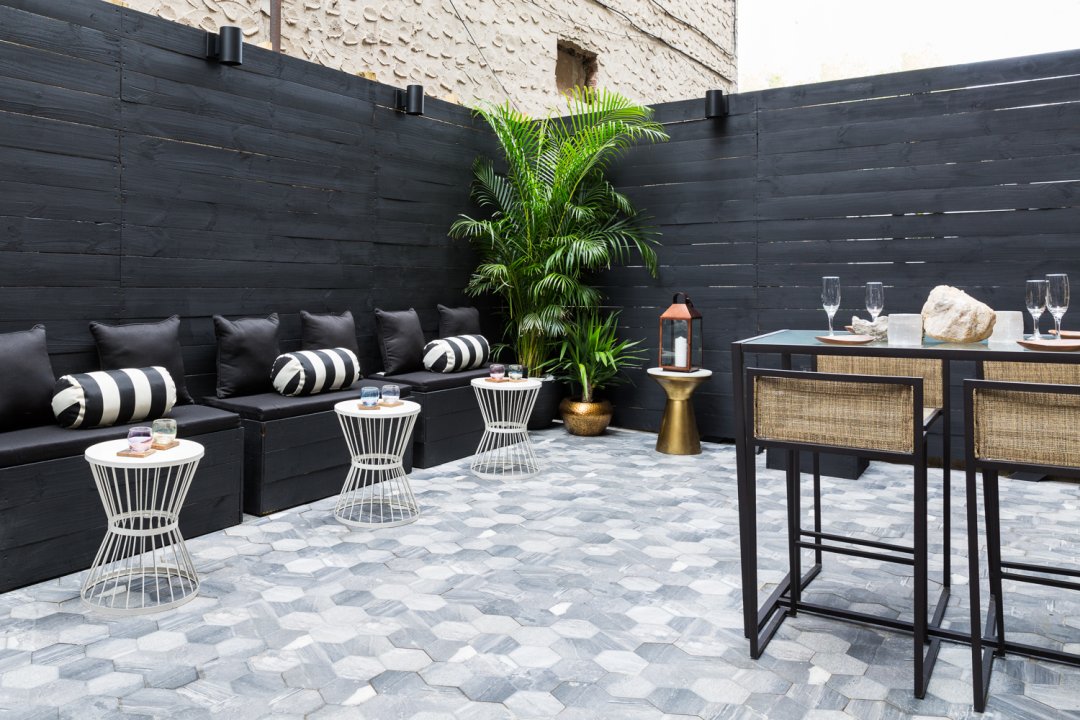 The end result is a remarkable transformation of LaMaar's outdoor space. What began as a neglected outdoor area used mainly for storage, is now a stunning oasis for the designer and his guests. An uneven dirt surface was tamped to create a base for a statement-setting porcelain tile floor installed by AphroChic. To define the space, walls were built to create a restful and relaxing retreat away from the noise of the city. Hand- painted black, the walls were the start of a cool and classic black and white color palette. Outdoor pillows and cushions in black are highlighted by black and white bolsters on custom seating designed and built by the team.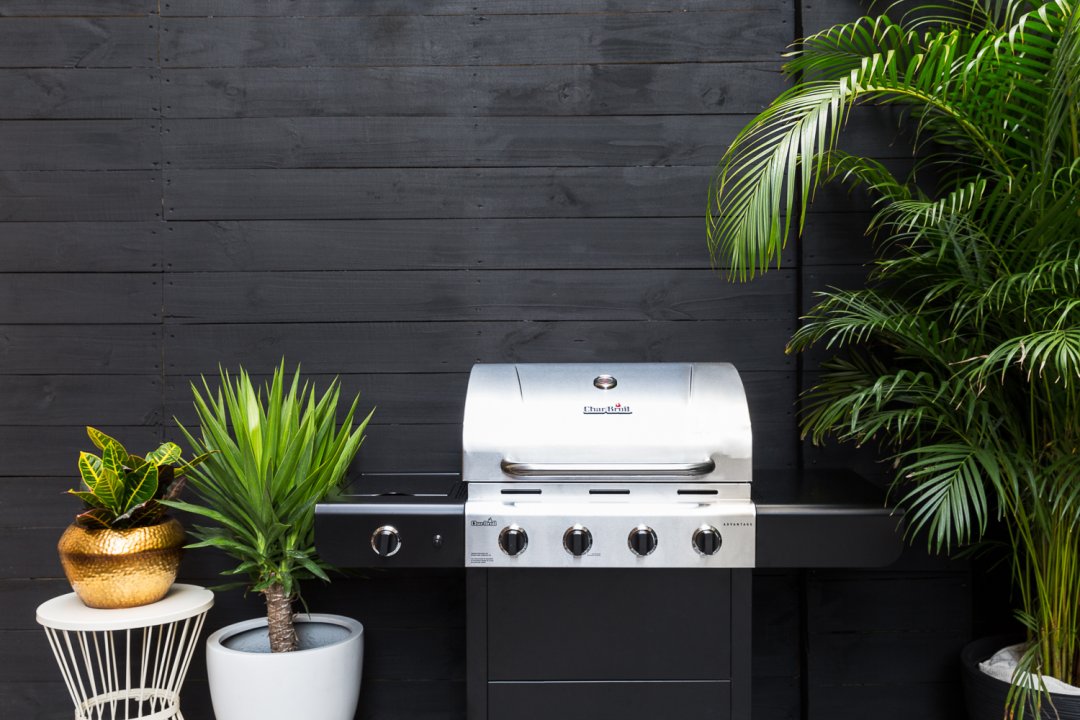 A top of the line Charbroil grill was a glimmering touch, creating a space where LaMaar can host outdoor dinner parties with friends and family.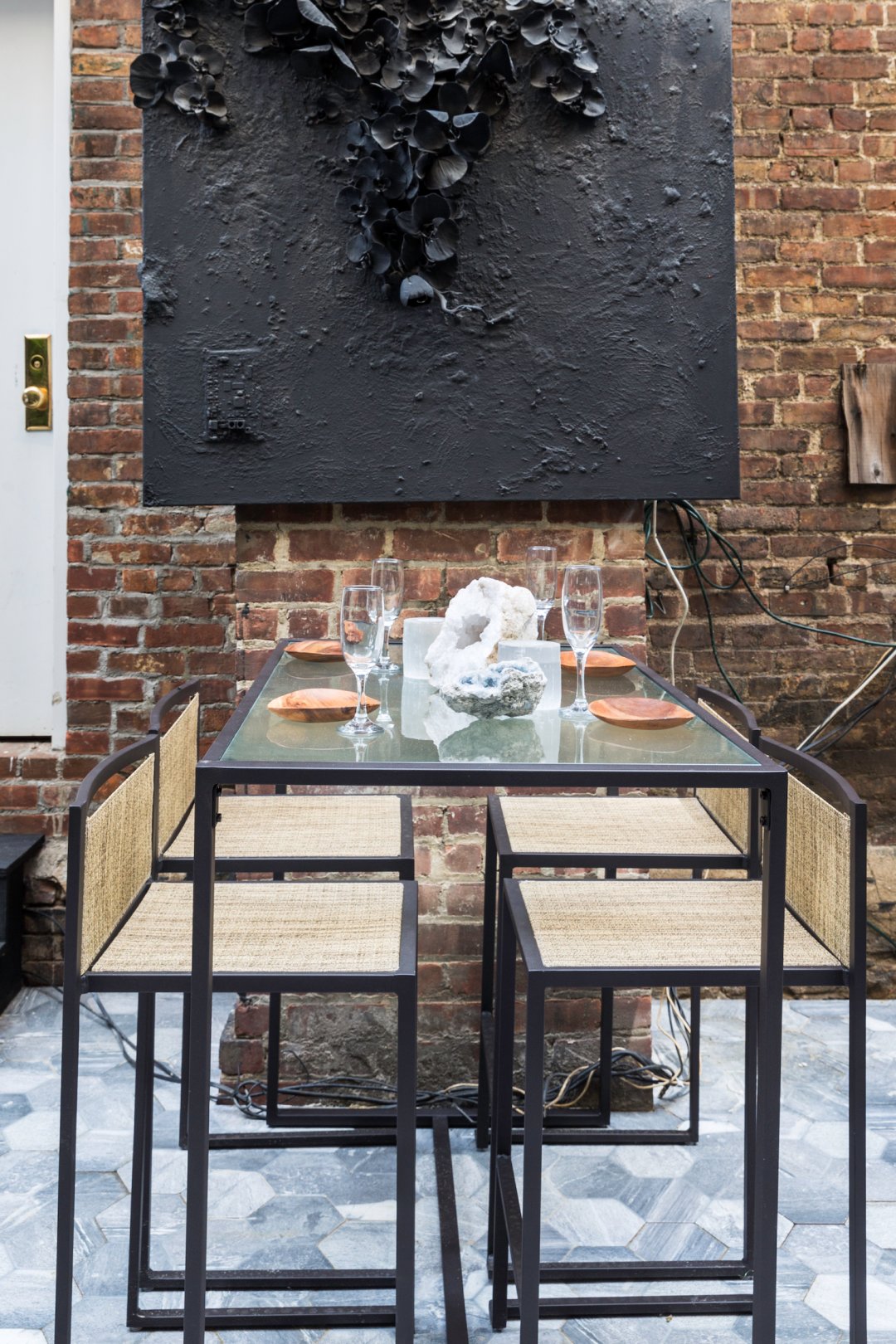 Woven textures have been brought in with a modern high-bar dining table and chairs.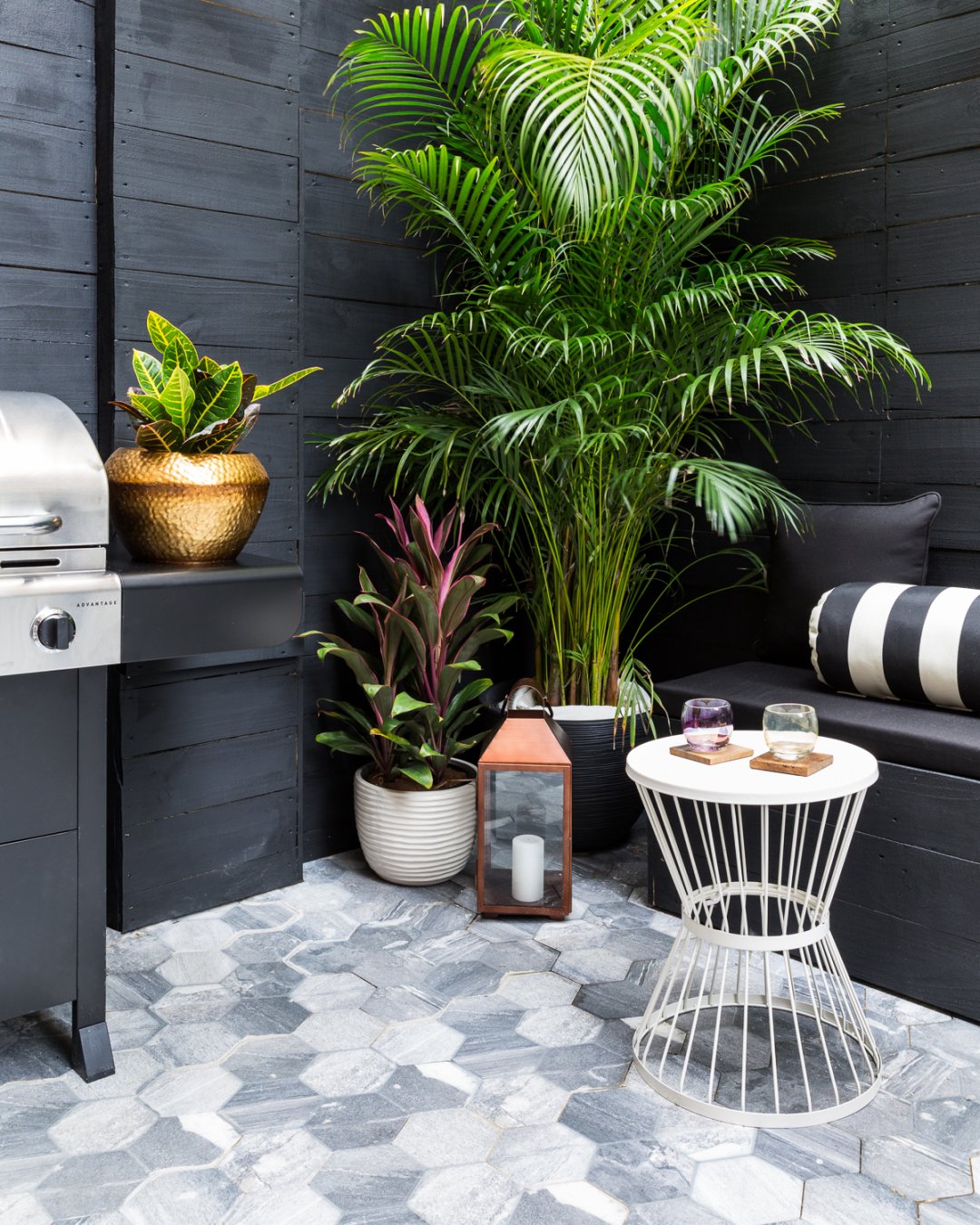 To complete the oasis look, plants were added for a pop of green and pink, adding life and color to the space. Just like the slate floor and furnishings, the pots are weather-resistant giving them longevity year-round. This collaboration with LOWE'S provided an opportunity to create an outdoor oasis that looks and feels like an extended living room for this burgeoning New York creative.
This post is sponsored by LOWE'S
Product was provided by LOWE'S and we have been financially compensated for this post. Design and all opinions are our own.
Photographers: